Huge Savings On Nordson® Compatible Filters
Regular maintenance is vital to ensure the efficiency of your hot melt equipment. Filters play an important role in removing debris/contaminants from your hot melt system. This prevents potential damage to expensive system components such as pumps and modules.
Click the button below to download the Nordson spares catalogue:


Nordson Compatible Spares Catalogue

Download 2.79 MB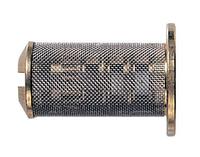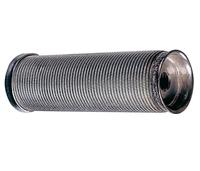 We can save you money on your hot melt filters by offering a compatible spare part guaranteed to give equivalent performance to the OEM spare. Replacement filter inserts from £8.00, tank filters from £20.00.
Need Help Sourcing A Spare Part? Call Today On +44 (0)1327 700222
---
Nordson® Tank And In-Line Filters
Nordson Part Number
Description
Universal Part Number
161106
Tank Filter Screen .006 / 100 Mesh. Models 2000/2200
UAS388
161130
Tank Filter Screen .006 / 100 Mesh. Models IV/V/XIV
UAS389
274578
Tank Filter Screen .006 / 100 Mesh. Models 3000/3000 Vista, Quattro, Dynapack
UAS387
1028305
Tank Filter Kit .006 / 100 Mesh. Models ProBlue, DuraBlue
UAS390
394590
Tank Filter Kit
UAS199
271600
Filter Insert 200 Mesh
UAS385 (qty 10)
GBP384 (qty 1)
271599
Filter Insert 100 Mesh
UAS382 (qty 10)
UAS383 (qty 1)
271598
Filter Insert 50 Mesh
UAS381 (qty 10)
UAS380 (qty 1)
1007037 / 1007373
Saturn Filter 100 Mesh
UAS386
1007034
Saturn Straight In-Line Filter Assembly c/w 100 Mesh Filter
UAS393
1007231
Saturn 90 Degree In-Line Filter Assembly c/w 100 Mesh Filter
UAS394
1007234
Saturn 45 Degree In-Line Filter Assembly c/w 100 Mesh Filter
UAS395